Rapid Mortgage Reduction
The true cost of your loan is not just the interest you pay, it is also the amount of time it takes to pay the mortgage completely off. We can show you how to reduce the length of your mortgage, saving you a significant amount of money.
There are many things to consider when choosing a lender or loan product to purchase your home, and as most people do not purchase property on a regular basis, they are not aware of some of the options available.
Many people focus on looking for their home and are relieved when they get a loan approved.
In most cases a mortgage is your biggest debt you will ever have, and there are many ways to manage your loan. Some lenders allow you to rapidly reduce your mortgage and make huge savings.
We work with our clients to provide the best loan structure allowing the client total flexibility and control to reduce the mortgage more effectively.
Below is an example of how a client can save thousands of dollars.
This is based on a loan of $400,000, the interest savings are potentially $182,635.00 and the new loan term is only 20 years.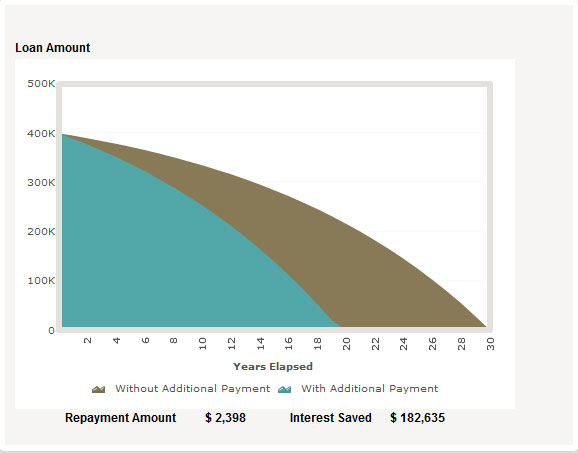 Would you like to reduce the length of your mortgage?
Contact us to get free personal mortgage advice. Our brokers can guide you toward the right financial solutions for your needs, possibly saving you thousands and reducing the terms of your repayment.
Contact us >
Latest News

26 October 2023
Published by Scott Miller
Do Mortgage Brokers Charge Fees In NZ.
Introduction In the realm of mortgage brokers in New Zealand, it's important to note that while many brokers do charge for their services, there are exceptions.
Scott is wonderful to work with, which made the hole process so much easier and stress free. Highly qualified highly recommended. In there for the customers

Karla Botting - 06 December 2023

Scott was fantastic to work with, honest and hard working, went the extra mile on everything, explained the nitty gritty jargon into easy to understand. Got us a great deal on our mortgage, put us with the right people. All in all 6 stars, if your buying then definitely call Scott at AMS!!

Hamish Neilson - 06 December 2023

I used Scott at Advanced Mortgage Solutions for my first home purchase and am currently repurchasing a property through him again. Has been absolutely amazing and made the process extremely easy. Would recommend to anyone looking for a mortgage broker in Christchurch!

Stacy Kamo - 29 November 2023

Scott and the team at Advanced Mortgage Solutions are great! Very knowledgeable and they make the house buying process very simple and easy to understand. Cannot recommend them enough!

Scott Harris - 20 November 2023

Friendly and personalized service. Always happy to answer all my questions and love getting to see Gus when we meet in-person.

Lisa French - 20 November 2023
Get FREE personal mortgage and home loan advice