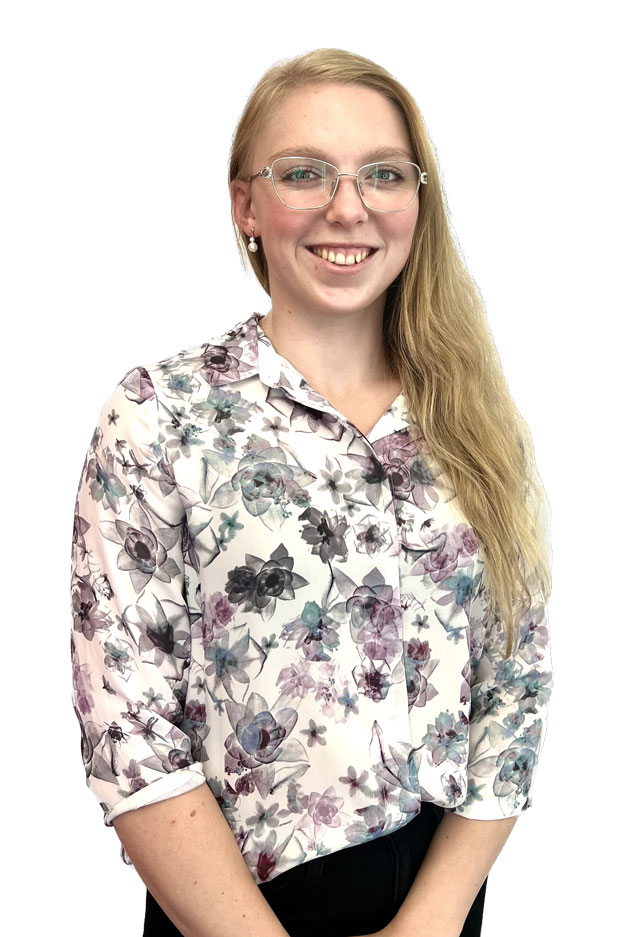 Brooke Mackay - Insurance Assistant
Brooke is our most recent staff member who brings enthusiasm and a strong work ethic to our team. She is excited to embark on her career journey as an assistant to Sarah in the insurance team.
In recent years Brookes has gained valuable experience working in fast paced customer service and community development roles. Brooke has also excelled in community development studies with a focus on Māori language and bi-cultural practice.
She cares about helping people to thrive and is excited to take this passion into her role with the insurance team as we guide each client through the steps of their insurance journey, which is unique to each client depending on their goals.
As an entry-level staff member, Brooke is eager to learn and contribute to the success of our organisation. She brings a positive attitude and a willingness to take on new challenges.
Outside of work Brooke is married and has a young daughter. Brooke has a passion for fitness, from weight lifting to boxing and also enjoys playing violin.
Scott is wonderful to work with, which made the hole process so much easier and stress free. Highly qualified highly recommended. In there for the customers

Karla Botting - 06 December 2023

Scott was fantastic to work with, honest and hard working, went the extra mile on everything, explained the nitty gritty jargon into easy to understand. Got us a great deal on our mortgage, put us with the right people. All in all 6 stars, if your buying then definitely call Scott at AMS!!

Hamish Neilson - 06 December 2023

I used Scott at Advanced Mortgage Solutions for my first home purchase and am currently repurchasing a property through him again. Has been absolutely amazing and made the process extremely easy. Would recommend to anyone looking for a mortgage broker in Christchurch!

Stacy Kamo - 29 November 2023

Scott and the team at Advanced Mortgage Solutions are great! Very knowledgeable and they make the house buying process very simple and easy to understand. Cannot recommend them enough!

Scott Harris - 20 November 2023

Friendly and personalized service. Always happy to answer all my questions and love getting to see Gus when we meet in-person.

Lisa French - 20 November 2023
Get FREE personal mortgage and home loan advice