Life Insurance
Life Insurance Cover pays a lump sum of money if you pass away or become terminally ill. Life Cover is designed to help your family pay costs that you would have helped with if you were still alive.
You may also choose to have Accidental Death Cover that will only pay a lump sum benefit if you pass away as a result of an accident.
Are you and your family protected?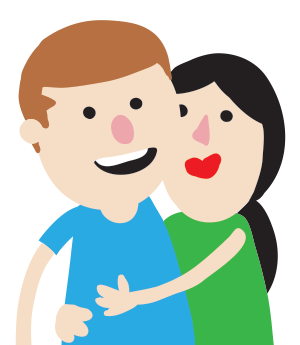 If you or your partner died suddenly, what position would you leave your family in?
Loss of income in these cases can have an immediate and long term impact on your loved ones left behind. A substantial remaining debt, such as a Home Loan still requires the same repayment no matter the circumstances. Life Cover benefits your family, allowing them to maintain the life that you both dreamed of.
For example, during the Feb 2011 Earthquake the average Life Cover pay-out was $176 000. If this was the pay-out for your family-would it be enough to cover your mortgage or would you need to sell your house?
The Benefits of Life Cover
Life Insurance Cover allows you to leave behind a lump sum benefit for your loved ones. It's easy to apply for with our professional insurance brokers. We will explain all of the types of cover options available to give you peace of mind should the unthinkable happen.
Other benefits that can be added to life cover include:
Terminal Illness Booster-this boosts life cover by up to 25%
We Pay Your Premiums-basically insurance for the life insurance policy
Level Term Cover-this allows you to keep the premium the same each year up to age 80.
Special Events Increase-increase your sum insured without further medical underwriting
Common questions about Life Cover
How much life cover do I need?
The level of life insurance cover you choose will depend on your needs. Things you'll need to consider:
Do you have a mortgage to cover?
How about credit card debt or any other hire purchases?
Will your partner/spouse survive with a loss of your income?
Do you have enough money to cover for your funeral costs?
Can I use my life cover on anything?
If your claim is accepted, it's up to you to decide how to use the money. Maybe you'll need to settle debt - such as your mortgage, day-to-day bills, or to ensure that your family's lifestyle is less affected without your income.
Can my spouse/partner be covered too?
We don't offer joint life insurance cover but your spouse/partner can apply for Life Cover separately.
Would you like to explore your Life Cover Insurance options?
For more information on Life Cover Insurance please contact us at Advanced Insurance Solutions so we can help you with any questions you might have, and to assist you into the best option for your personal circumstance.
To see how insurance cover would best suit you and your circumstances feel free to contact our Insurance Adviser, Sarah Bately.
Latest News

26 October 2023
Published by Scott Miller
Do Mortgage Brokers Charge Fees In NZ.
Introduction In the realm of mortgage brokers in New Zealand, it's important to note that while many brokers do charge for their services, there are exceptions.
Scott is wonderful to work with, which made the hole process so much easier and stress free. Highly qualified highly recommended. In there for the customers

Karla Botting - 06 December 2023

Scott was fantastic to work with, honest and hard working, went the extra mile on everything, explained the nitty gritty jargon into easy to understand. Got us a great deal on our mortgage, put us with the right people. All in all 6 stars, if your buying then definitely call Scott at AMS!!

Hamish Neilson - 06 December 2023

I used Scott at Advanced Mortgage Solutions for my first home purchase and am currently repurchasing a property through him again. Has been absolutely amazing and made the process extremely easy. Would recommend to anyone looking for a mortgage broker in Christchurch!

Stacy Kamo - 29 November 2023

Scott and the team at Advanced Mortgage Solutions are great! Very knowledgeable and they make the house buying process very simple and easy to understand. Cannot recommend them enough!

Scott Harris - 20 November 2023

Friendly and personalized service. Always happy to answer all my questions and love getting to see Gus when we meet in-person.

Lisa French - 20 November 2023
Get FREE personal mortgage and home loan advice