Compliments and Complaints
Compliments
At Advanced Mortgage Solutions we pride ourselves on supplying the highest standard of service possible. Indeed we strive to achieve the best results for all of our clients. It doesn't matter what you want. This could be a new loan to buy your first home, a top-up to go on holiday, or the best deal around to purchase a rental property. We are here to exceed your expectations.
Please feel free to read what other people had to say about their experience with Advanced Mortgage Solutions.
For existing clients who would like to leave their comments please click here.
Disputes Resolution Facilities
Advanced Mortgage Solutions believes it is essential for our clients to be able to use mortgage advisers. Hence people who are completely competent in the advice that they give. With this in mind Advanced Mortgage Solutions has in place a formal disputes procedure. This deals with complaints or disputes arising from that advice.
We are always looking for ways to improve our service to you. If something has gone wrong, we want to know.
Please send an email to [your email address] and tell us what has happened and how we can resolve matters. If you have any documents or correspondence that will help us understand your complaint, please attach them to the email.
When we receive your complaint, we will:
• acknowledge your complaint within 1-2 working days
• gather and evaluate information about your complaint
• respond to you within 20 working days.
If we cannot agree on how to resolve the complaint, you can contact Financial Services Complaints Limited (FSCL). FSCL are an independent, not-for-profit, external dispute resolution scheme approved by the Minister of Consumer Affairs.
The contact detail are:
FSCL's service does not cost you anything and they will help resolve the complaint.
You can contact FSCL:
• by calling 0800 347 257
• by emailing complaints@fscl.org.nz
• through FSCL's website: www.fscl.org.nz
• writing to: FSCL
PO Box 5967
WELLINGTON 6011
The External Dispute Resolution Scheme is a statutory requirement for Advanced Mortgage Solutions. It is a free service established to provide you with an independent mechanism to resolve specific complaints. The decision made by Financial Services Complaints Limited however is final with little recourse to their decision.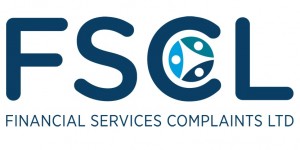 Latest News

26 October 2023
Published by Scott Miller
Do Mortgage Brokers Charge Fees In NZ.
Introduction In the realm of mortgage brokers in New Zealand, it's important to note that while many brokers do charge for their services, there are exceptions.
Scott is wonderful to work with, which made the hole process so much easier and stress free. Highly qualified highly recommended. In there for the customers

Karla Botting - 06 December 2023

Scott was fantastic to work with, honest and hard working, went the extra mile on everything, explained the nitty gritty jargon into easy to understand. Got us a great deal on our mortgage, put us with the right people. All in all 6 stars, if your buying then definitely call Scott at AMS!!

Hamish Neilson - 06 December 2023

I used Scott at Advanced Mortgage Solutions for my first home purchase and am currently repurchasing a property through him again. Has been absolutely amazing and made the process extremely easy. Would recommend to anyone looking for a mortgage broker in Christchurch!

Stacy Kamo - 29 November 2023

Scott and the team at Advanced Mortgage Solutions are great! Very knowledgeable and they make the house buying process very simple and easy to understand. Cannot recommend them enough!

Scott Harris - 20 November 2023

Friendly and personalized service. Always happy to answer all my questions and love getting to see Gus when we meet in-person.

Lisa French - 20 November 2023
Get FREE personal mortgage and home loan advice