Mortgage Protection Insurance
When buying a home there are a lot of additional responsibilities. Little things like mowing the lawns and general upkeep of the property, and then there are the big things like paying the mortgage, rates and insurance. It's not only a commitment that affects you, but also your family.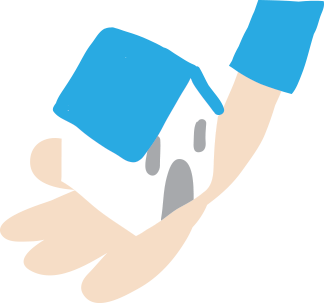 What would happen if your household suffered a loss of income due to critical illness or disability? Would you have the resources available to keep paying off your home loan, and safeguard your family's future? The last thing you'll want to see is your home repossessed, if for some reason you can't meet your mortgage repayments. You can keep your home safe from events outside of your control with mortgage protection insurance.
If you have a mortgage, it's a good idea to protect yourself against all eventualities. Our insurance adviser can guide you toward insurance solutions that ensure your home stays safe and in your hands.
What is Mortgage Protection Insurance?
Mortgage protection insurance in Christchurch and elsewhere helps cover your monthly mortgage instalments if your ability to earn is affected by illness, disability or redundancy. In these unfortunate circumstances, income can stop or reduce but your home loan repayments don't! Government assistance can be a struggle to apply for when you are unwell and the amount you may receive is likely to be significantly less than what you have become used to.
Other mortgage repayment plans are also available such as a recurrent disability benefit, so if the same disability or illness occurs within 12 months the waiting period is waived for the second episode. Plus, you'll get an unemployment benefit that pays a monthly income if you become unemployed.
It's reassuring to know that you have something to fall back on when life isn't running so smoothly.
What does Mortgage Protection Cover?
Mortgage and Rent Cover pays you an agreed amount of money each month if you can't work in your usual job due to illness or injury. It is designed to cover your mortgage or rent payments to ensure you can go on living in your home while you're not receiving your salary or wages. You can also choose to cover yourself against redundancy and bankruptcy.
The benefits of Mortgage Protection Insurance
In addition to receiving funds to cover your mortgage and rent payments, mortgage protection

insurance also offers:
Up to 110% of your Mortgage Repayments, every month you're off work for up to age 65.
Flexibility for you to select how long you have to be off work before you receive payments
Choice in payment periods to suit you
Access to lower premiums for a longer wait period
In most cases no offsets against ACC and ongoing passive income
Common questions about Mortgage Protection Insurance
How much mortgage protection do I need?
The level of mortgage protection cover you choose will depend on your needs. Things you'll need to consider:
Do you have mortgage payments to cover?
How about credit card bills or hire purchases?
Is your mortgage covering all your regular spending such as groceries, electricity bill etc. Or does your partner work and contribute too?
Can I use my mortgage insurance benefit money on anything?
If your claim is accepted, it's up to you to decide how to use the money. Maybe you'll need to cover bills like your mortgage, day-to-day bills, or to ensure that your family's lifestyle is less affected by your inability to work.
Can my spouse/partner be covered too?
We don't offer joint mortgage protection insurance in Christchurch and elsewhere. However your partner can apply for mortgage protection from Cigna separately.
If you take a mortgage of $50,000.00 per annum for a person 30 years of age with 30 years until retirement, at 65 years of age the loss of Mortgage would be $1,500,000.00.
We're here to help you find out the right level of cover for you needs
Want more Information?
For more information on mortgage protection insurance, please contact our insurance adviser Sarah Bately who can help you with any questions you might have, and to assist you into the best option for your personal circumstance.
Contact Sarah >
Latest News

26 October 2023
Published by Scott Miller
Do Mortgage Brokers Charge Fees In NZ.
Introduction In the realm of mortgage brokers in New Zealand, it's important to note that while many brokers do charge for their services, there are exceptions.
Scott is wonderful to work with, which made the hole process so much easier and stress free. Highly qualified highly recommended. In there for the customers

Karla Botting - 06 December 2023

Scott was fantastic to work with, honest and hard working, went the extra mile on everything, explained the nitty gritty jargon into easy to understand. Got us a great deal on our mortgage, put us with the right people. All in all 6 stars, if your buying then definitely call Scott at AMS!!

Hamish Neilson - 06 December 2023

I used Scott at Advanced Mortgage Solutions for my first home purchase and am currently repurchasing a property through him again. Has been absolutely amazing and made the process extremely easy. Would recommend to anyone looking for a mortgage broker in Christchurch!

Stacy Kamo - 29 November 2023

Scott and the team at Advanced Mortgage Solutions are great! Very knowledgeable and they make the house buying process very simple and easy to understand. Cannot recommend them enough!

Scott Harris - 20 November 2023

Friendly and personalized service. Always happy to answer all my questions and love getting to see Gus when we meet in-person.

Lisa French - 20 November 2023
Get FREE personal mortgage and home loan advice